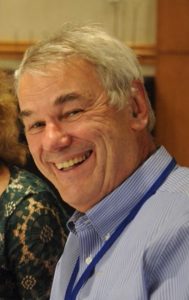 I am very honored to be called to the role of presidency of MePA. I am most aware of the competencies and leadership accomplishments of our presidential predecessors. Each has continued with advancement of our roles, our contributions to society, our political involvements and ultimately our individual personal satisfaction and growth via our membership affiliations, and our professional involvements. How do we generate such accomplishments?
Our website offers much to our Maine community in search of specific services and locations of our providers, as well as a sense of the potential benefits of psychological services to individuals, families and agencies. Our listserv offers a very convenient communication medium for us to meet our own professional needs / referrals, and share of ourselves to all. Our committee affiliations inspire individual members, while promoting our social and professional aspirations. Our contacts with graduate students promotes early enrollment, and also stimulates our members via their energy and their recent studies. Our professional development conferences keep us abreast of professional models, interventions and potential limitations of same.
My tenure focuses upon expansion of membership, promotion of our professional committees and their impact, and finally the personal satisfaction / growth of each of us as psychological providers, and as individuals. I have very large shoes to fill, but lets' get to it!  Please, post your responses to this message on our listserv. I am most interested in your individual thoughts and further recommendations for emphasis.
Tom Collins, Ed.D.
President – MePA