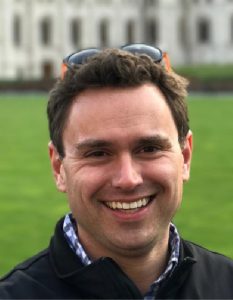 Dear MePA Members,
I am both humbled and excited to serve as President of the Maine Psychological Association. I have been actively involved in MePA since 2012 and have had the opportunity to learn from a number of great leaders and professional mentors. MePA is an incredible organization and it is my hope that my stewardship helps the association continue to support Maine psychologists and the Mainers that we serve.
MePA works diligently to engage with psychologists through a variety of outreach efforts. The listserv provides an invaluable resource by connecting providers across a geographically expansive state. The MePA website continues to evolve and committees are working diligently to provide relevant resources to Maine psychologists while also hosting a provider directory for the greater public.
Most importantly, our individual committees and committee members dedicate hours of their time to advance psychology as a field, support the needs of Maine psychologists, and ensure that Mainers receive the mental health services they need. Currently committees work to provide opinions on laws that address mental health issues, provide ethical consults to psychologists, address difficulties with reimbursement and insurance interactions, and strive to find opportunities for networking and other collaboration among psychologists.
The focus of my presidency is to continue to promote the great work of our committees. We are considering ways to increase involvement within our membership, modernize how we connect with both membership and the greater community, strengthen our leadership pipeline within MePA, and grow our membership. I look forward to working with you over the next few years.
Yours Sincerely,
Thomas Cooper, Psy.D.
President
Maine Psychological Association.